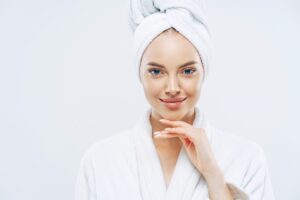 Most people think of Botox as a solution for crow's feet, forehead creases, nasolabial folds, and wrinkles around the mouth. But, this versatile injectable has several other functions, one of which is improving the appearance of the jawline. 
What is Botox?
Botox contains botulinum toxin type A, which is a neurotoxin that blocks chemical signals that cause muscle contractions in a small area. When it's injected into areas of the face, it prevents facial muscle contractions that cause the skin to crease and fold, leading to smoother, younger-looking skin. 
How Does Botox Work For The Jawline?
The masseter muscle in the jawline can contribute to a bulky or square jawline. This muscle engages when you chew and clench your teeth. If you grind your teeth at night, you may be more likely to develop a bulky masseter muscle.  (more…)