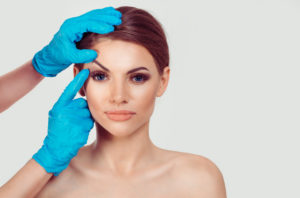 A brow lift is a plastic surgery procedure that involves raising the position of the brows while reducing the appearance of wrinkles. While a brow lift can effectively rejuvenate your appearance, it also involves anesthesia and significant downtime. 
For patients who want the benefit of a brow lift without the downsides of plastic surgery, Botox is an excellent option to consider. With Botox, we can lift the eyebrows and smooth out the skin on the forehead without the need for surgery. 
How Does Botox Work?
Botox consists of a toxin called botulinum toxin type A. This toxin blocks specific nerve signals to prevent muscle contractions. Some muscles raise the brow. Some muscles lower the brow. Using this knowledge, experts can precisely place Botox to give the desired effect. (more…)